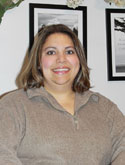 Janelle Merwin Bond
Owner/Broker
Janelle Bond is the Owner and Broker of Pat Merwin Realty, and the granddaughter of the late Patricia L. Merwin. Following her Grandmother's wishes, Janelle received her Real Estate license in 2004. She attended Clarion University where she received her Bachelor's degree in Social Science Education, and is a Certified Educator in Pennsylvania. Janelle grew up in New Bethlehem where she currently resides with her husband Chris and two daughters Isabelle and Adyson. Phone: 814.275.2497 Email:
[email protected]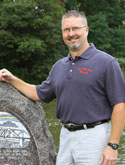 Ryan Wells has been serving the Redbank Valley and beyond as a licensed real estate professional since May of 1994 at Pat Merwin Realty. His years of experience in residential, commercial and land sales have allowed him to develop lasting friendships with every customer and client he serves. Born, raised and still residing in Distant today, Ryan has been a team member of The Leader Vindicator newspaper for twenty-eight years. He is currently the general manager of that operation. For the few hours he is not working, you will most likely find him in the woods, on his mountain bike, in his running shoes, or hiding at his camp! Ryan looks forward to meeting all your real estate needs. Phone: 814.275.2497 Email:
[email protected]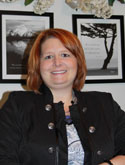 Holly Gardner was born and raised in the New Bethlehem area. She knows all the neighborhoods inside-out and can help you select the best one for your family's needs. Holly also uses the latest internet marketing tools to expose your property to the widest possible range of qualified buyers. When not practicing real estate, Holly enjoys spending time with her husband and 2 boys at youth sporting events, like football and baseball, and enjoys cooking and decorating her home. Why choose Holly as your real estate agent; she really listens to you and will work tirelessly and honestly on your behalf. Phone: 814.275.2497 Email:
[email protected]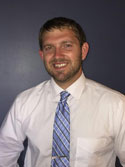 Bradley J. Kirkwood has been a lifelong Armstrong County resident with an intimate knowledge of Kittanning and its surrounding boroughs. His interest in real estate began with the purchase of his first house and has continued to grow. As your agent, you can expect Brad to provide you with a comprehensive understanding of the buying and selling process. In addition to his interest in real estate, Brad is also a full-time Physics and Engineering instructor for Union School District in Clarion County where he serves as a coach for both the battlebots program "BotsIQ" and "Team America Rocketry Challenge". When possible, he likes to go camping and fishing with his wife Amy, daughter Hailey, and son Lucas.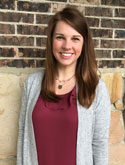 Renee Rapp is a long time resident of the Clarion County area, born and raised in the Shannondale area, attending Redbank Valley High School and currently residing near Limestone with her fiancé Jeff. Renee likes to keep busy. She obtained her dental hygiene licensure from Westmoreland County Community College and Bachelors Degree in Public Health Policy Administration from Pennsylvania College of Technology. After working in private dental practice for a few years Renee advanced her career into digital dental imaging and continues to work full time educating dental professionals. In 2013 Renee opened Valley Flowers and Gifts, a small primitive gift shop providing fresh flower services to New Bethlehem and surrounding areas. Renee's interest in real estate started with the purchase of her own commercial building and continued to grow as she purchased her residential home and more rental properties in the New Bethlehem and Clarion areas. When Renee is not busy working she enjoys being outside and being active, whether it is riding her Harley or kayaking with friends on the Redbank creek she enjoys the great Pennsylvania wilds! As an agent with her own personal experience in residential and commercial real estate Renee will be able assist you in all your real estate needs. Phone 814.229.0587 Email:
[email protected]